The Fix...for the blank display problem of this radio....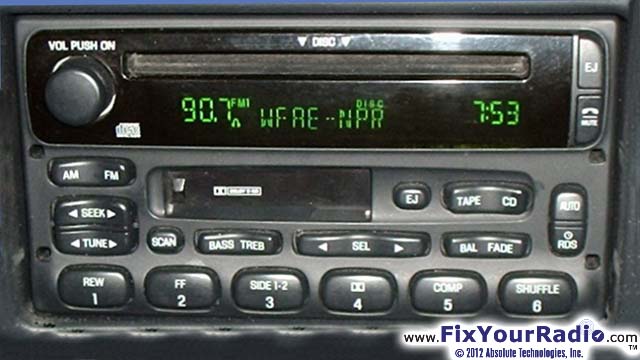 Figure 1 - Problematic Ford MACH Radio with Blank Display Issue
The display problem is common over Ford Explorers including model years 97, 98, 99, and 2000. In 2001 and beyond they have improved their problem, however, there is still an issue in which these radios will also start to fail (or if you have had your radio repaired by the dealer, you're likely to experience the same problem again). The problem is just plain and simple...the radio display goes blank (or fades in and out)...everything works...it is frustrating not knowing what station is playing or what time it is. I consider my own Explorer "pampered"...it's always in a garage when not in use...not exposed to much extremes in temperature, for the most part (though we put a lot of miles on it when it was used in my sales position), so I anticipate this is an even more common problem with others who may leave their Explorer outside.
These radios may be found in the following vehicles: Explorer, F150, F250, F350, F450, F550, Mercury Mountaineer, Grand Marquis, Ranger, Econoline Van, Crown Victoria, Escape, Winstar, Lincoln Blackwood, Lincoln Town Car, Mazda B-series Trucks, Nissan Quest, and Tribute.

If you are having trouble with your volume control where the volume knob is not able to control the volume, this repair is now also contained in "the Fix." This volume repair will require you to order parts (I supply you with the information on what to order and where you may order from) which will cost you at about $26. This volume control fix will require desoldering and soldering, but it is very basic soldering and does not involve soldering anything like surface mount components.

With these instructions, I'll even show you how to set your radio to display the radio station and/or song playing (if it's transmitted and you don't already have your radio settings to show it...like in Figure 1 above)!
Recommended tools for this repair (*** - Parts Needed for the Volume Control Fix):
- 15W/30W Dual Wattage Solder Iron (solder pencil) - Radio Shack $9.99
(Part #64-2055) ***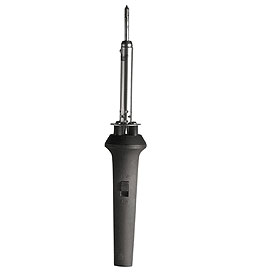 For tips on soldering, see:
http://www.ee.upenn.edu/rca/funstuff/soldering/soldering.html
- Solder (Silver- Bearing Solder 0.015 dia works BEST)
Radio Shack $3.99 (More than you'll ever need)
Part #64-035 ***


- Solder Wick (also known as desoldering braid...easy to use if you haven't used it before).
Radio Shack $2.99 (More than you'll ever need)
Part #64-2090 ***


- Needle Nose Pliers


- Precision screw drivers, one regular and one philips head ***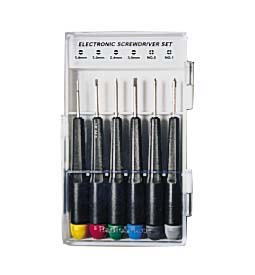 - DIN Radio Removal Tool ***
Wal-Mart $3.96 in the automotive department
(or you can make one from my directions)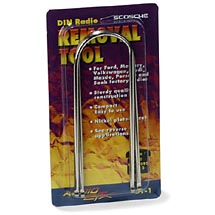 - OPTIONAL, but this has been recommended by a number of people...this thing-a-ma-jig (or just a magnifying glass)
Helping Hand with Magnifying Glass
Radio Shack $10.98
Part #64-2063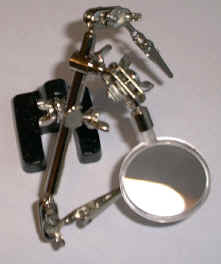 To purchase access to these instructions for the Blank Display for the radio shown in Figure 1 above, make your payment by clicking on one of the icons below:
$19.99 for the Blank Display Repair Instructions for the Ford MACH Radio with RDS

(Ford - Explorer / Expedition / F-150 / F-350 / etc, Escape, Ranger, Nissan - Quest Minivan, Mercury - Villager / Mountaineer - MACH RDS Radio)

Guaranteed to help you easily fix your CD Error, with detailed step-by-step illustrated pictures, or your money back!

NOTE:
Your login and password will be immediately sent to the email address that is registered with your PayPal account. If this is not the proper email address you want the login and password sent to, please send a note with the proper email address, however, there will be a delay as the email will have to be manually processed. If you want to avoid any delay, make sure your PayPal email address is correct.
MAKE SURE YOUR EMAIL IS CURRENT AND CORRECT IN PAYPAL TO AVOID DELAY ON DELIVERY OF YOUR LOGIN AND PASSWORD.
If you realize that it was not current when you confirmed your PayPal contribution, please send me an email (dharrison@FixYourRadio.com)

NOTE: Microsoft's Outlook Express is sometimes set not to allow viewing of attachments due to security issues (this may have been set automatically without your knowledge by Microsoft). If you are unable to read the attachment that is automatically sent to you once you donate via PayPal (or you do not see an email reply within 10 minutes), try this: In Outlook Express click Tools, Options, Security and uncheck the box by "Do not allow attachments to be saved or opened that could potentially be a virus". You may re-enable this once you have the chance to get your login and password from the email attachment that is sent.
If you have a yahoo.com email address, make sure to check your spam folder...seems like yahoo.com likes to stick my emails in there.

Or, if you don't use PayPal, then your payment can be sent to:

Absolute Technologies, Inc.
Attention: Ford MACH Radio Blank Display Repair
PO Box 601
Holly Springs, NC 27540

Please include your email address so that your access can be emailed to you.


Link for Access for the Fix of the Blank Display Repair Instructions
If you have already paid for your access and received your username and password, here is the link to access the repair instructions (you must have the username and password that was set up for you...you should have gotten this in an email upon receipt of payment):

http://www.shareamemory.com/radio/the_fix/