Radio Removal from a Ford Expedition

NOTE DISCLAIMER: FixYourRadio.com, a division of Absolute Technologies, Inc. will not claim responsibility for information posted within these web pages. While all efforts are made to provide accurate information, the information is provided at your own risk - use it at your own risk. We are not responsible for the misuse, incorrect installation, incorrect information, or failure of any products we cover. NO WARRANTY IS MADE OR IMPLIED REGARDING ANY PRODUCTS COVERED BY FIXYOURRADIO.com or ABSOLUTE TECHNOLOGIES, INC. NOR DOES FIXYOURRADIO.COM or ABSOLUTE TECHNOLOGIES, INC. CLAIM TO PROTECT USERS FROM INJURY OR DEATH. THE USER ASSUMES ALL RISKS.

The postings, comments, and opinions are provided at your own risk and do not necessarily represent the views or opinions of FixYourRadio.com, a division of Absolute Technologies, Inc. or any manufacturers or companies listed on this website.

We cannot express how important it is to read the manufacturers instructions that are included with every product you buy and use. Failure to do so could result in incorrect use or installation, which could cause serious injury or death. Any of these instructions may void or limit warranties provided by the manufacturers. You assume all responsibilities by purchasing any of the offered fixes.

ALL CONTENTS ON THIS SITE ARE PROTECTED BY COPYRIGHT. EXCEPT AS SPECIFICALLY PERMITTED HEREIN, NO PORTION OF THE INFORMATION ON THIS WEB SITE MAY BE REPRODUCED IN ANY FORM, OR BY ANY MEANS, WITHOUT PRIOR WRITTEN PERMISSION FROM ABSOLUTE TECHNOLOGIES, INC. VISITORS OR USERS ARE NOT PERMITTED TO MODIFY, DISTRIBUTE, PUBLISH, TRANSMIT OR CREATE DERIVATIVE WORKS OF ANY MATERIAL FOUND ON THIS WEB SITE FOR ANY PUBLIC OR COMMERCIAL PURPOSE.


Figure 1 - '97 Expedition Radio - Cassette with Controls for Remote CD
Getting your Radio out of an Expedition Dash:
The first step to the radio repair is to remove the radio from the dash. In the Expeditions, there is a bezel that covers the radio that must be removed. The bezel is help in place by some compression snaps. To remove the bezel, you just need to pry the bezel away from the dash.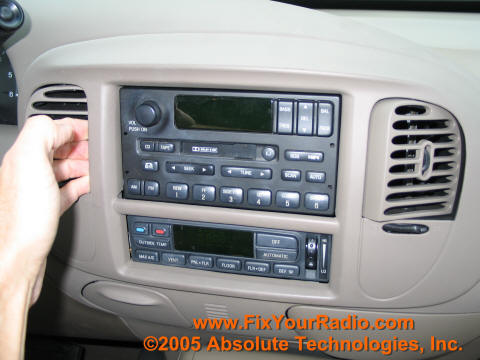 Figure 2 - Removing Front Bezel
Gripping the bezel by the A/C vents and prying from where the bezel meets the dash, pull the bezel away from the dash. It should pop away from the dashboard.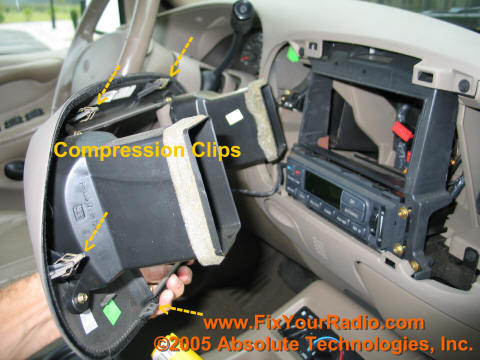 Figure 3 - Bezel Removed (this picture already has the radio removed...for those of you staying alert).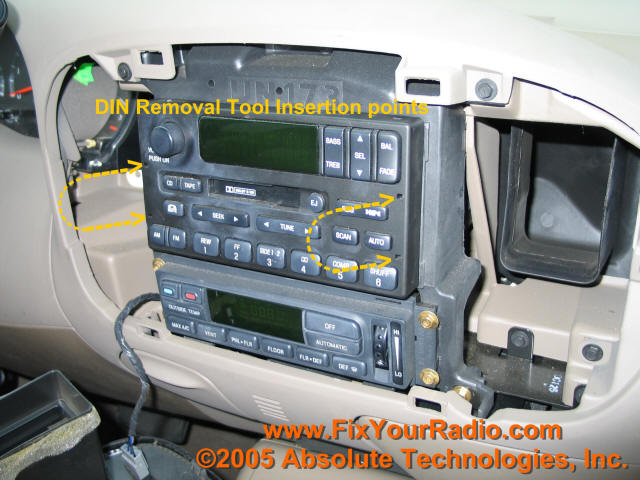 Figure 4 - DIN Tools to remove the Radio from the dash
(or see how to make DIN tools at www.shareamemory.com/radio/removal_2000_explorer.htm)
DIN removal tools are needed to remove the radio out of the cavity of the dash. DIN removal tools are inserted into the holes of radio (two holes per DIN tool, two DIN tools needed to remove the radio). The DIN removal tools can be purchased from Wal-Mart for about $4 or for about $8 from Best Buy. There are directions to make some removal tools yourself at www.shareamemory.com/radio/removal.htm however, I have been recommending that it may be easier to buy the DIN removal tools since it seems that they no longer make sturdy clothes hangers that are required to make your own DIN tools (most clothes hangers today are too flimsy to work adequately).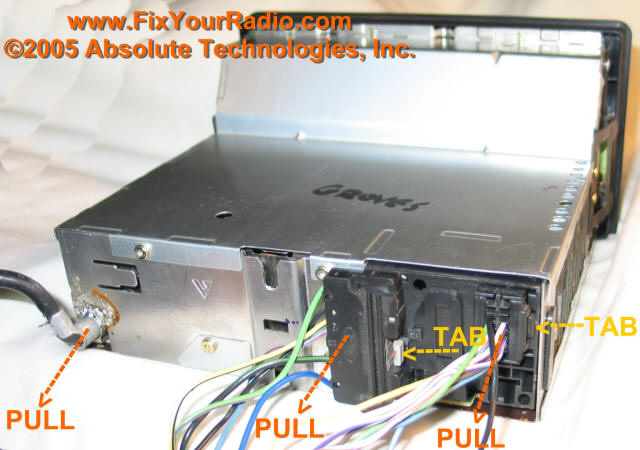 Figure 5 - Disconnecting the Rear Radio Plugs
With the radio pulled from the dash, you'll still need to disconnect the rear connectors (shown in Figure 5 above) to completely get the radio out of the vehicle. To remove and release these connectors, you'll need to make sure to press in on the tab (shown above in Figure 5 on the two connectors) then pull the connector out. Note, the coaxial antennae plug does not have a tab to push...just pull it out of the radio.

DID YOU FIND THESE INSTRUCTIONS USEFUL?
If you have found these instructions useful, then please consider a donation. It helps keep this web site up and running and supports more development of this type material.
Thanks for your kind consideration.
To make a $3 donation using PayPal, click the donate button below...
Again, thanks for your consideration.

Please provide any type of feedback on these procedures. I'm always interested in feedback to improve them for others. Hopefully you have found new life and joy in your radio display.
Regards,
Duane Harrison
dharrison@ab-tech-inc.com